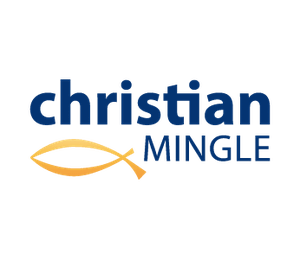 Are you a Christian who's looking for a significant other? Are you finally ready to settle down, and dream of getting married one day? If any of that is even remotely close to being the case, user Christian Mingle reviews will tell you that this is the platform for you.
As the name likely implies, Christian Mingle is an online dating platform that's designed and aimed at Christian singles, no matter the type of faith that they are. It's one of the oldest dating sites around, and while it has a track record with some controversies, overall, it's a truly great site to find love, if that's your thing.
| | |
| --- | --- |
| User Count | |
| Dominating Age Group | |
| Dominating Gender | |
| LGBT-Friendly | |
| Pricing | |
TL;DR: Multiple Christian Mingle reviews talk about the platform being very simple to use and navigate around in, and how it's one of the best places to find a partner of the same faith as yours. While the app is horrendous and the pricing is somewhat outrageous, the platform itself is great.
Pros
Informative user profiles
Huge user base
Very simple user interface
Good male / female ratio
Cons
Very pricey
Horrendous app design
Not LGBT-friendly
Christian Mingle Reviews: PROS
As per usual, let's first cover some of the more positive Christian Mingle reviews out there. After that, we'll talk about is Christian Mingle worth it by referencing the more negative aspects of the platform, and finally, I'll tell you about my own, personal experience on it, and the price tags that accompany the paid plans.
Target Audience: Christian Singles Looking for Long-Term Relationships
Admit it - you probably saw this one coming.
Christian Singles is one of those online dating platforms that have a very specific target audience - it's oriented at Christians who are looking for a stable, long-term relationship that would involve marriage and perhaps even kids.
The Christian part is self-explanatory - I mean, it's in the name. User Christian Mingle reviews will tell you that the platform allows various types of Christians to connect with one another - it doesn't even matter which category of Christianity you belong to! When registering, you'll be able to pick your type of faith, and one that you'd expect from your partner.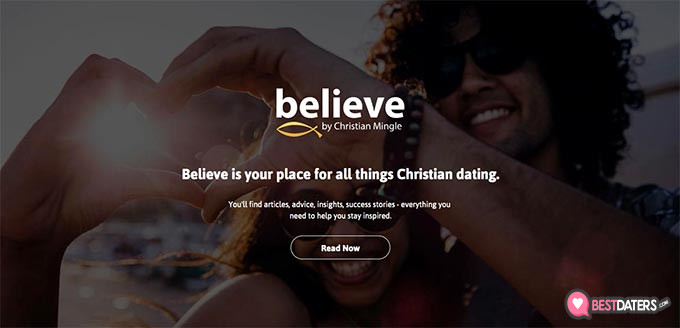 When it comes to the "long-term relationship" part, it's a bit more tricky. Thing is, there are plenty of people on the site who are simply looking for someone to hang out with or go on faith-based journeys - there are also those who are in search for a short-term relationship, too. Note the keyword, though - target audience.
What I mean by that is that even though you'd be able to find various different types of people on the site, the majority of them are going to be those who are looking for a long-term relationship that likely involves marriage.
Quite frankly, if you're someone who's looking to settle down, the question is Christian Mingle worth it should be a no-brainer - it most certainly is.
Latest Christian Mingle Coupon Found:
FREE Plan
On Christian Mingle
Follow this Christian Mingle promo code link to create a FREE account on Christian Mingle. Try it out & see if it fits your need with zero cost!
Expiration date : 29/09/2023
947 People Used
Only 59 Left
9 Million Users Worldwide, Similar Number of Men and Women
Dating sites that have a specific target audience tend to be rather niche - depending on that target audience, you might find that there are only a few people registered with the platform. Thankfully, that's not an issue that user Christian Mingle reviews would point out - the site has over 9 million users and counting.
This is great news for anyone who's interested in the platform - what it means is that there will be an ample number of people to start relationships with, and a huge choice pool to pick from.

This is where the gender balance comes in, too. As you may or may not know, the majority of online dating sites have overwhelming numbers of male users - so much so that the ratio is often somewhere in the lines of 2 guys for a single girl. As you can probably imagine, this makes the connection process pretty difficult and cumbersome.
Yet again, according to user Christian Mingle reviews, this does not appear to be a problem on the platform in question. The men / women ratio on the platform in question is about 50% / 50% - that's great! This increase the likelihood of you finding a significant other quite vastly!

Did you know?
Dominating Age Group - 25-35-Year-Olds
Looking at the numbers, it would seem that the dominating group of individuals using the platform are somewhere in the age range of 25 and 35 years old. Assuming that there's no trickery involved[1], that's great, since the majority of people in this age range are already pretty sound with their beliefs and ideals, and are ready to start the next chapter of their lives - i.e. get married or have children.
That being said, some user Christian Mingle reviews will tell you that this is one of those rare dating apps that have a pretty equal age distribution throughout it - you'd be able to find both younger people, and those looking for much older partners, too.
As with anything else, you'll be able to pick the age range of your potential partner while registering to the site. Speaking of which…
Simple and Straightforward Registration / Simple Site Design
A problem that many dating sites have these days is that they simply overdo it with their registration and profile creation processes. I've used my fair share of dating sites over the years, and let me tell you - it gets pretty annoying, quite fast.
This is yet another area in which I can give a lot of praise to Christian Mingle. While many potential users question "is Christian Mingle free?" or want to know about the Christian Mingle cost, it's definitely worth stressing how well the site itself is designed, too.
First up, the registration process. It's very simple and straightforward - you create a profile by adding photos, taking a personality test and choosing your interests. Naturally, there are religion-involving questions too - namely, Christianity.
After a quick registration (which takes no more than 5 minutes, tops), you're thrown into the match suggestion page. Let me tell you - it's very rare to find a platform that would be as simplistic as Christian Mingle.
While many user Christian Mingle reviews do mention this, it cannot be stressed enough - the site offers only the bare essential features, but that's good! You won't need to worry about getting lost in some confusing user interface options, or trying to navigate through endless profile settings.
The settings themselves are quite detailed, though - you can write a bio about yourself, showcase your desired features in a partner, and so on. The process is fun and simple!
Also, as a side note, some user Christian Mingle reviews might tell you about how many dating sites today have hideous, outdated designs - this is not something you'd need to worry about with Christian Mingle. The simplistic style of the platform is pretty modern, and while it won't win any awards for its groundbreaking functionality, it's still much better than many other options out there.
Great Bot Detection System
Needless to say, botting is something that definitely sucks - this is especially true when you're trying to match with another person on a dating site.
Dating bots, same as most any other bots out there, only have one single purpose - they are there to steal your money. Definitely not a fun concept.
Most dating sites have some sorts of measures to combat this - some of them will do manual check-ups, while others might employ scanner tools. Well, judging by the user Christian Mingle reviews, the platform in question has some of the best bot and fake account detection systems out there.

The company behind Christian Mingle employs a dedicated team of people who perform screenings on new accounts - if there's any suspicious activity going on, or if the team for some reason detects that the account is a bot, action is taken immediately.
Naturally, you also need to verify your registration - you can do so via email. On top of all of that, there are surely some bot and fake account detection systems in place while you're registering, too. All of these features make Christian Mingle one of the better online dating platform alternatives out there!
Christian Mingle Reviews: CONS
While many people do love the platform for its simplicity and target audience, the site still does receive a lot of criticism - some of it's valid, some - not so much. Worry not - we'll be talking only about the actual, valid critiques offered by user Christian Mingle reviews online.
While the Christian Mingles cost is something that always comes up when referencing the more negative sides of the site in question, we'll leave that for a later discussion - first up, let's talk about the platform's relationship with LGBT people.
Not LGBT-Friendly
This probably doesn't exactly come as a surprise, but it's definitely not all that cool, either.
For the longest time, Christian Mingle had no relations to LGBT-type dating - they wouldn't touch the topic and, naturally, wouldn't allow any LGBT people to search for partners on the platform, either. Some user Christian Mingle reviews note that, as of late, the situation has become a bit more lenient (albeit not without scandal), but the sentiment still stands.
As you can probably imagine, this is a very tricky topic, for all parties involved. For LGBT people who have no issue expressing the relationship between their sexuality and faith, this can be a huge blow.
Even though you could theoretically look for LGBT partners on the site, it's not something that's advised. First of all, you likely wouldn't find anyone - LGBT people who are using Christian Mingle are too far in between. Also, there are much better online dating site options around - ones that do not discriminate and are completely LGBT-friendly.
Horrendous App
You know, I thought that I had seen all of the worst dating apps out there on the market.
I wasn't prepared to witness user Christian Mingle reviews that concern the dating mobile app, though - they really don't take any prisoners, and are not at all shy to tell you just how truly bad the app is.
Most of the complaints concerning the app I could get behind simply because I had my own, personal experience to complement them. The complaints in question reference the actual functionality aspect of the app - it's close to non-existent. All of the features are extremely laggy, and I myself had to armor myself with patience simply to wait seemingly forever for the app to actually load, in the first place.

Dating apps are literally the main types of programs that people searching for a significant other use - less and less users choose to take the desktop or laptop route, simply because it's not as comfortable as texting your match on the phone. Unfortunately, many dating sites still haven't got the memo - user Christian Mingle reviews make it pretty evident that this platform is one of them.
My Own Experience With Christian Mingle
Right, so - let's talk about my own, personal experience with the dating site in question.
I have to be honest - if you're expecting me to bash the site because of its stance on LGBT dating or the app that must have been designed in the depths of Mordor, you'll be disappointed - Christian Mingle offered me some of the most enjoyable experiences out of all the dating sites that I have ever used.
First up, I have to say - if you'd like to see how a personality-driven test for a dating site should be made, take a look at Christian Mingle. The test took me about 5 minutes to complete, and was short & sweet, yet still informative.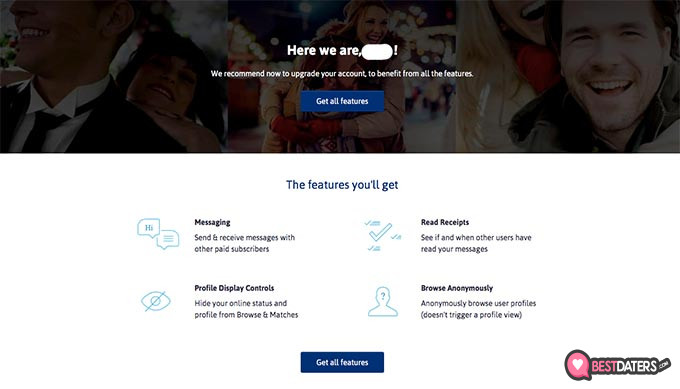 Getting into the actual website itself, I was surprised by the simplicity of the layout. I've become rather accustomed to the usually-overcrowded, feature-filled layouts that many dating platforms nowadays possess. With Christian Mingle, though, everything's right in front of you, and there are but a few sections you can go to - messages, matches, activity, and so on.
User profiles are informative and very straightforward. I was glad to be able to access all of the information about a girl I liked without paying anything - I could see her bio, interests, and what we have in common.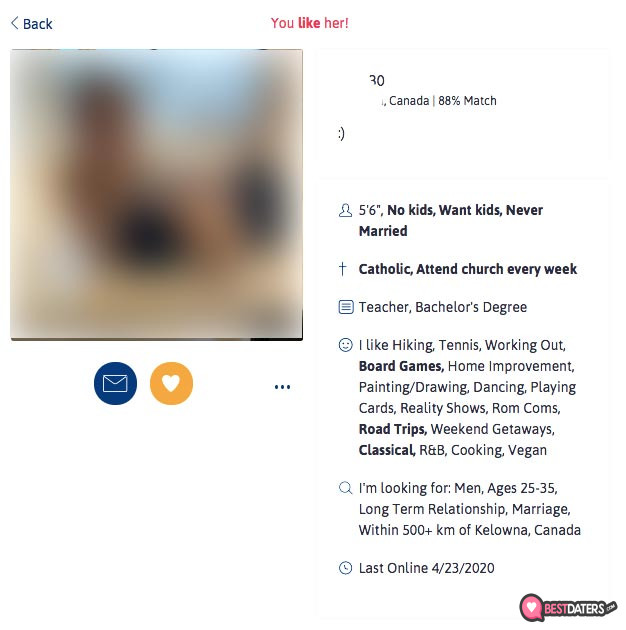 Oh, and that's the other thing, too - it might be just me, but I swear, the women on Christian Mingle were some of the most interesting conversation partners I've ever had on a dating site before. Sure, our conversations mostly revolved around our common interests and religion, but I had a lot of fun, nonetheless.
One thing that I can say for certain, though, is that the Christian Mingle costs are completely out of this world. They deserve a separate section on their own, though.
Price
Many dating sites out there are pretty affordable - you get the basic features for free, and if you want to improve your experience and chances of matching with someone, you pay up a small fee for a (usually) monthly subscription or some profile boosting credits. OkCupid is a good example of this.
That's the majority of dating sites on the market - and then there are platforms such as Christian Mingle.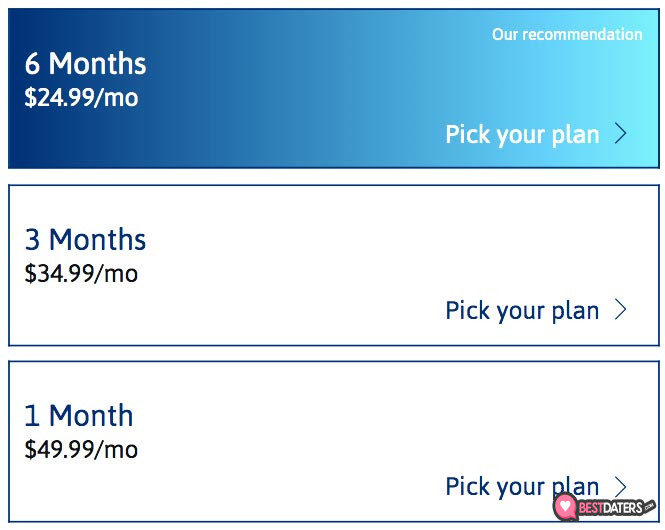 What's the best way to put it… Christian Mingle offers great prices for anyone who likes to burn money as a hobby. You might think that I'm being dramatic, but I swear, when I first saw the pricing options, I could finally understand why the two questions "is Christian Mingle free?" and "is Christian Mingle worth it?" seem to go hand in hand.
Don't believe me? Well, here's the Christian Mingle cost:
1 month - $49,99 per month
3 months - $34,99 per month
6 months - $24,99 per month
Yup, you've read that right - per month. Want a month's worth of a subscription? That'll be $50 bucks.
Are you kidding me, Christian Mingle?
Here are the differences between the free and the priced plans:
Free Features
Fee-Based Features

Sign up
Liking other people's profiles
Taking the personality test
Creating a profile (uploading pictures, writing bio, etc.)
Sending other users smiles
Search for matches
See who liked or visited your profile
etc.

Messaging other users and reading your own messages
Learn when another user sees your message that you've sent to them
Look through other people's profiles anonymously
Hide your profile or your online status
etc.
The thing that pisses me the most about all of this is that you basically HAVE to pay. Why? Because that's the only way to message other users and read your own messages! This means that if you're wondering "is Christian Mingle free?", rest assured - not only isn't it free, it's insanely expensive. The "free" part is just for setting up your profile and sending other users smiles.
I have to remain transparent, though - discarding the price, the site does offer superb functionality and is very straightforward to use.
Here is The Best Christian Mingle Offer I Found:
FREE Plan
On Christian Mingle
Follow this Christian Mingle promo code link to create a FREE account on Christian Mingle. Try it out & see if it fits your need with zero cost!
Expiration date : 29/09/2023
947 People Used
Only 59 Left
Conclusions
So, with all of that being said, would I recommend using Christian Mingle?
I can tell you the same thing that other user Christian Mingle reviews will probably note - if you don't have enough pocket space for your money, and are a Christian who's looking for a stable, heterosexual relationship, there is no better place to find a partner online than Christian Mingle.

Do yourself a favor, though - forget that the company has a mobile app. Other than that, the dating site itself is truly one of the better options around - fantastic usability, very simple and straightforward, detailed user profiles, and so on.
All in all, I can proudly say that, if it wasn't for the horrendous price tags and very poor app design, Christian Mingle would be at the very top of my list of the best themed dating sites in the current industry. While it is amazing, there's seemingly always room for improvement.
Scientific References
1. Stephanie Rosenbloom: 'Love, Lies and What They Learned'
Leave your honest Christian Mingle review
Leave your genuine opinion & help thousands of people to choose the best dating site. All reviews, either positive or negative, are accepted as long as they're honest. We do not publish biased reviews or spam. So if you want to share your experience, opinion or give advice - the scene is yours!